MOTOLAO Spot Messenger Services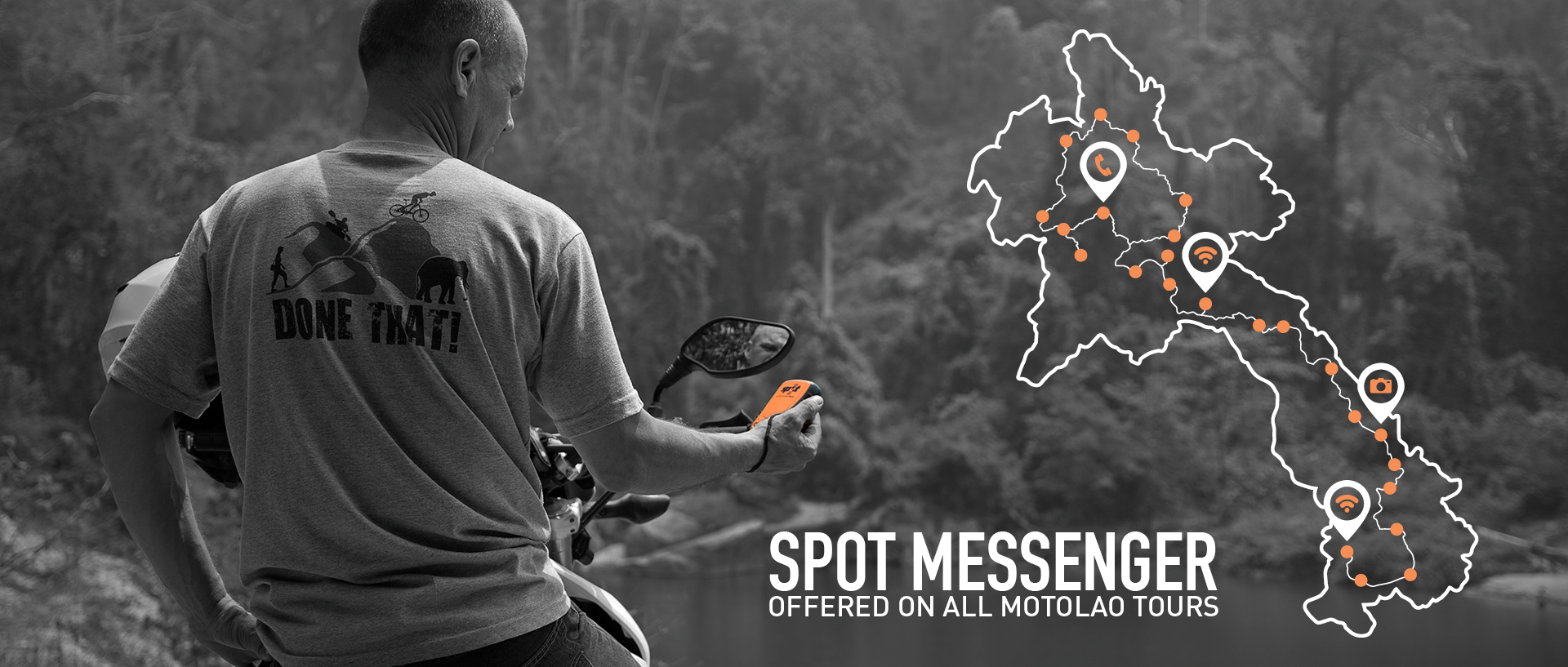 When travelling overseas, especially to remote areas in Laos, it is normal for friends and family to want to keep in contact with you in order to know that you are safe. Smart phones are an obvious method to stay connected, but cellular signals are not always reliable within Laos.
We at MOTLAO recommend riders to use SPOT messenger, a GPS-based tracking device that allows you to confidently send emails, text messages or social media notifications to your friends and family members from the device. Each message sent from your SPOT account will have GPS coordinates included.
You can also use SPOT's live tracking feature, which tracks your trip and broadcasts it online so people can watch your motorcycle journey throughout Laos. More importantly, there is a help button that is linked directly to our headquarter in Luang Prabang if you need any assistance during the tour. This could be life-saving if you cannot use your phone or reach the internet out in the countryside. In the unlikely event that there is an extreme emergency, SPOT messenger has an SOS button that can contact to initiate www.geosalliance.com a search and rescue mission with Medevac services.
We offer these services exclusively on MOTOLAO tours in Laos. The safety of our customers is our highest priority, and this device allows you to stay safe in the country and be able to update your friend and family to your location and well-being.
Simply request the SPOT device on your next MOTOLAO tour, sit back and enjoy the ride.