14 Day | Ho Chi Minh Explorer
14 Day | Ho Chi Minh Explorer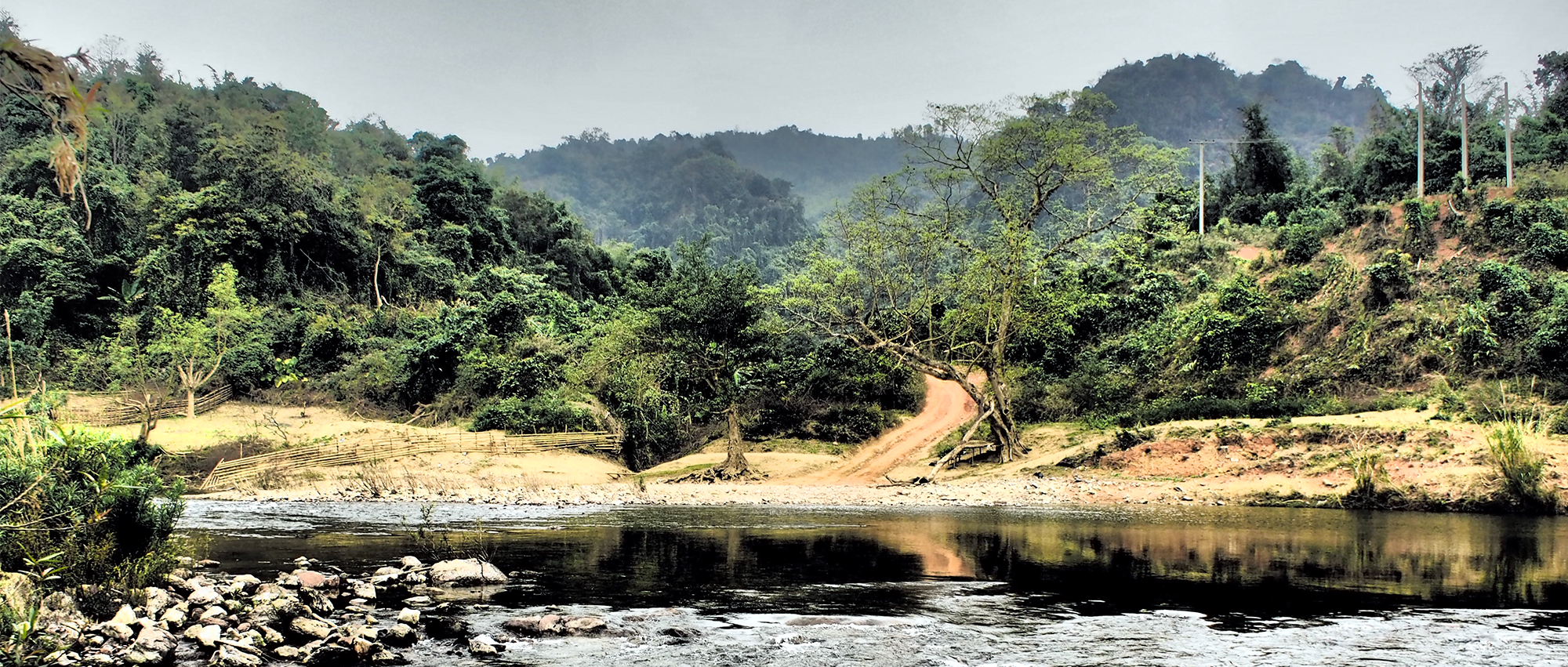 A daring exploration into the less traveled areas of Laos

LEVEL Experienced
DISTANCE Approx. 2400 km
TERRAIN Approx. 80% off-road
NOTICE: Traversing the Ho Chi Minh trail into some of the most remote areas presents some challenges for all aspects of the tour. It is not guaranteed that the trails we have ridden many times in the past will be available to ride tomorrow. Detours may be made on the spot due to hydropower projects, mining projects or new road works. At the same time, weather and nature can play its part in reclaiming the trails. In addition to road projects, unexploded ordinances (UXO) are still active on certain areas around the trail, so extreme care is required. You will be accompanied by our team of excellent guides, support trucks drivers, and fully qualified mechanics. The need for flexibility when embarking on this adventure is required as we may have to adapt as we go due to the above.
This 14-day expedition through eight of the Lao PDR's provinces is specially tailored to show you the best of the trail. The focus will be on seeing important sites on the trail that are both strategic and historical. All key stopping points and areas of interest will be explained by the guides. We will ride off-road as much as possible, all riding conditions will be encountered on this tour.
Due to the nature of this adventure we may have to change some plans along route depending what we encounter, camping equipment will be taken so if needs be we can overnight in local villages. There will be a support truck that shadows us where possible, but we will mostly be exploring these remote areas of Laos on two-wheels by ourselves. The riding is fantastic, and the history immense.

DAY 1 : Pakse to Attapue (224 KM)
DAY 2 : Attapue to Lake Nong Fa (234 KM)
DAY 3 : Nong Fa to Saravane (253 KM)
DAY 4 : Saravane to Xepon Route 23 Via Nong (209 KM)
DAY 5 : Xepon to Xepon (Loop) Southern up to Phu Tamok (130 KM)
DAY 6 : Xepon to Xepon (Loop) Northern Ban Ravin Pass (171 KM)
DAY 7 : Xepon to Villabouri Via Caves Stones (225 KM)
DAY 8 : Villabouri to Nongping Via Ban Laboy Ford (106 KM)
DAY 9 : Nongping to Nongping Riding the trail Ban Hinlap (106 KM)
DAY 10 : Nongping to Mu Gai pass Ban Langkham Explore Nongseng (112 KM)
DAY 11 : Langkham to Nakai Via Maxaha Cave (153 KM)
DAY 12 : Nakhai to Viengthong over the Nakhai Platue (138 KM)
DAY 13 : Viengthong to Pakkading (113 KM)
DAY 14 : Pakkading to Vientiane (188 KM)

PRICE (USD) 1 PAX pp $3,600.00 | 2 PAX pp $3,080.00 | 3 PAX pp $2,800.00 | 4+ PAX pp $2,520.00
TOUR CODE: MTO-14-HCMT

– Professional tour guide
– Motorbike: Honda CRF250L or YAMAHA XT 125
– Riding equipment (Helmet, gloves, boots, jacket, etc.)
– Meals and drinks as breakfast, Lunch and Dinner
– Third person insurance
– Gasoline
– All sightseeing as described in program above
– Accommodation in hotel/guesthouse (Twin shared)
– Admission fees to sights described above
– Lao PDR government tax and service charge


– Riding pants (we recommend a pair of jeans)
– Personal insurance (this at your own risk)
– Coverage for any damages to gear or the motorcycle
– Any alcoholic beverages
– Air ticket
– Visa fee (approximately US$30/person, depending on nationality)
– Travel insurance of any kind
– Tip, drinks, personal expense and other expensive not described in the
program above
– Single room surcharge on request.

Back to tours
Ask a Question