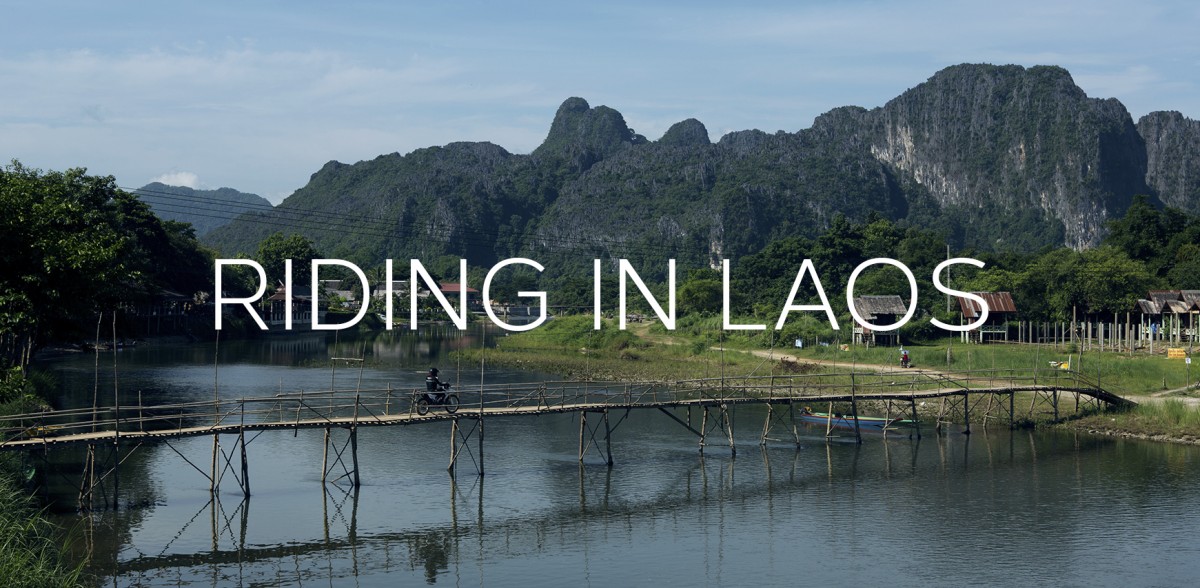 Riding on a motorcycle in Laos is more than just a ride, it is an exploration into picturesque landscapes, meeting welcoming people with distinct ethnicities, having a culinary adventure that excites your senses, and the rush of freedom out on open, mountainous roads. This is the reason why Laos is the perfect place to ride a motorcycle. Riding a motorcycle in Laos allows for greater access to remote regions and villages that would otherwise be rendered inaccessible. If you have ever traveled by bus or by vehicle in Laos, you may understand that a few hundred kilometers may fill up an entire day. However, this is a completely different experience if you are riding through the country on a motorbike, where the developing infrastructure is actually favourable. The various landscapes that can be seen throughout Laos is an attractive reason to hop on a motorcycle and take a journey of a lifetime.
Located in the heart of Southeast Asia, Laos has an abundance of rice fields, mountain ridges, wide river valleys, and high plateaus. On a motorcycle tour, you will ride out along dusty paths, muddy fields, or even atop of a sturdy bridge built from bamboo plants. In the thick of the forest, you may even come across a few Lao elephants while on the back of your motorcycle. These elephants are an important symbol for Laos, being once known as the "Kingdom of a million elephants". The most defining feature in Laos is the mighty Mekong River, sustaining life for thousands of years. Laos is as geographically diverse as the six million people who inhabit this peaceful country. With 49 officially recognized ethnic groups, Laos has significant cultural wealth that is expressed among the various clothing and languages spoken in different regions. Riding on a motorcycle is the perfect way to have a deeper and more memorable experience in Laos.
Riding a motorcycle in Laos gives you great freedom to travel at your own pace. In this country, you are free to take a break whenever and wherever you want. Stop by a local ethnic community in small village, where people are willing to share their own stories and favourite dishes with you. If the heat is a little unbearable, take a swim at one of the many waterfalls that dot the country. In the end, riding in Laos is about taking time to enjoy everything that this charming country has to offer.
Tiger Trail | We are Laos.
If you would like to know more about why Laos is truly a special destination in Southeast Asia, we would encourage you to watch the film, WE ARE LAOS by Tiger Trail Travel, the parent company to MOTOLAO.
//www.youtube.com/watch?v=BCCpIhHdj6A&feature=youtu.be