3 Day | Jungle and Jars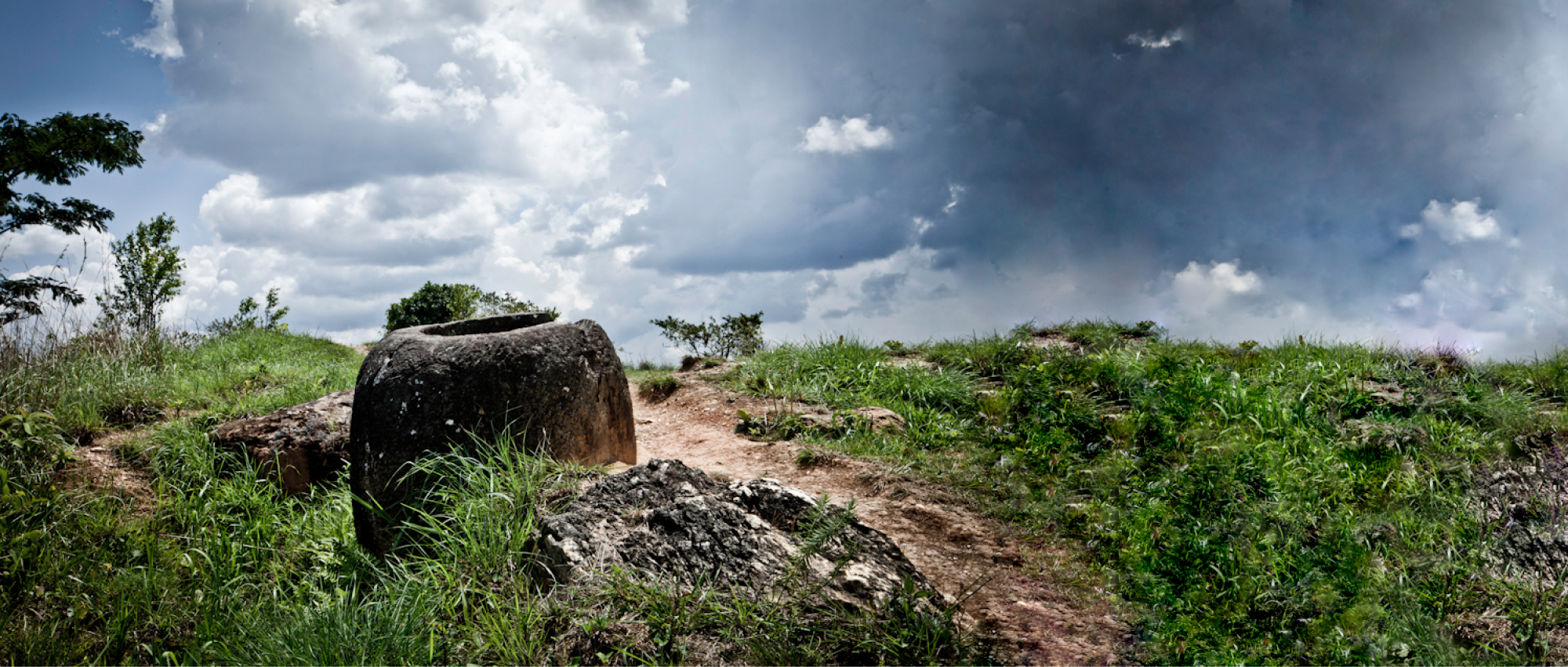 Jungle trails and the Plain of Jars
LEVEL Experienced
DISTANCE Approx. 600 km
TERAIN 80% off-road (Day 1), 95% off-road (Day 2), 90% off-road (Day 3)
DAY 1 | LUANG PRABANG – VIENG THONG
Start your morning by visiting our MOTOLAO Garage: Café and Workshop to have a cup of coffee before a thrilling day out on the bikes. You will begin the tour by riding northeast out of town on a short stretch of tarmac before switching over to a stunning graded section through the Lao countryside. You will then turn back onto the tarmac for roughly 70km into Vieng Thong, a small Lao village that is far from the tourist trail. We will stay overnight here at a small guesthouse.
DAY 2 | VIENG THONG – PHONSAVAN
Today you will begin riding off-road along dirt trails heading south towards Phonsavan, the capital of Xiangkhoang Province. This route is a rider's paradise that has single track sections that go through bamboo tunnels with some challenging twists and turns before emerging into the wide-open plains of Phonsavan. Spend the afternoon watching the sunset at the famous Plain of Jars.
DAY 3 | PHONSAVAN – LUANG PRABANG
After breakfast you will head out west on wide open roads through some remote areas of the country, With over 175 km of off-road riding, this will be one of your longest days out on the bike. This route features some river crossings and challenging trails through the mountains as you head back to Luang Prabang. Enjoy a cold Beer Lao on ice at the MOTOLAO Garage upon arrival. You earned it.
PRICE (USD) 1 PAX pp $750.00 | 2 PAX pp $660.00 | 3 PAX pp $600.00 | 4+ PAX pp $540.00
TOUR CODE: MTO-3-C

– Professional tour guide
– Motorbike: Honda CRF250L or YAMAHA XT 125
– Riding equipment (Helmet, gloves, boots, jacket, etc.)
– Breakfast
– Third person insurance
– Gasoline
– All sightseeing as described in program above
– Accommodation in hotel/guesthouse (Twin shared)
– Admission fees to sights described above
– Lao PDR government tax and service charge


– Riding pants (we recommend a pair of jeans)
– Personal insurance (this at your own risk)
– Coverage for any damages to gear or the motorcycle
– Lunch, Dinner and any alcoholic beverages
– Air ticket
– Visa fee (approximately US$30/person, depending on nationality)
– Travel insurance of any kind
– Tip, drinks, personal expense and other expensive not described in the
program above
– Single room surcharge on request.

Back to tours
Ask a Question