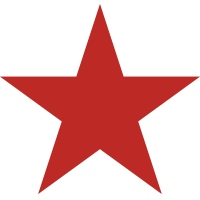 OUR FAVOURITE MOTORCYCLE TOURS IN LAOS



These are some of our signature motorcycle tours at MOTOLAO.
All our unique tours are tailored to suit every visitors riding experience
and will show you only the best of Laos.
Due to the COVID pandemic, Tiger Trail the owner of Motolao is focusing on multi-day classic, cycling, trekking and kayaking tours as we open and rebuild in order to support Laos in the best way we can.
We are not operating motorcycle tours and will review this in 2023. Thank you for your understanding and interest in touring Laos by motorbike. For other tours in Laos please see Tiger Trail Tours.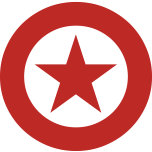 MOTOLAO
We provide exclusive on-road and off-road motorcycle or 4×4 tours in Laos. Our customised tours provide a chance to journey on a road of self-discovery and encounter life-changing moments along the way. Exploring Laos by motorcycle or 4×4 is the perfect way to experience rich Lao culture and discover breathtaking landscapes not found anywhere else. Life is a journey. Enjoy the ride.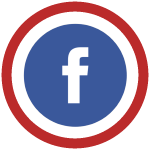 FOLLOW OUR JOURNEY ON FACEBOOK



Stay in touch with our community and follow our motorcycle stories on facebook.
 "I must admit that having an enthusiastic and professional Western manager made arranging a tour easy and hassle free. It's just as easy to rent a bike and head out solo as it is to hire one of their guides and design your own tour."

Will H (TripAdvisor)
 "Weather conditions were perfect with no rain and daily temps ranging from 15-25 degrees depending on altitude – There were some very serious climbs and descents…All in all a great week and was made possible by MOTOLAO and Chris, I would have no hesitation in recommending both."

Simon W (TripAdvisor)
 "The off road was challenging and quite a few times I went from shouting "Jesus" to then 'F-bombs,' not at the same time ;). That said, it was the right balance. I'd recommend it, you get to see parts of Laos you would miss otherwise."

LiveMoreTour (TripAdvisor)

London, UK
"Top notch experience – MOTOLAO provided everything promised with a great off-road adventure. It was the highlight of our holiday in Laos and definitely worth every single Kip!"

Wisethemouse (TripAdvisor)

Kobe, Japan
"Everything was great – the bike worked perfectly, the equipment was clean and in a range of sizes… but the best part was the guide, who knew the terrain very well and went at just the right pace, stopping to give information and allowing for pictures. This was probably the best thing I did in Laos."

adam_1977_11 (TripAdvisor)

Chennai Madras, India
 "My wife and I did a one day dirt bike trip with MOTOLAO and I can say it was awesome.

Laos is as beautiful- seeing it on a bike was riding through the country was an unforgettable experience."

rmfdefyu (TripAdvisor)

Draper, Utah